The original clause in the contract reads as follows:
"In the event that Apple receives any notice or claim from any end-user that: (i) the end-user wishes to cancel its license to any of the Licensed Applications within ninety (90) days of the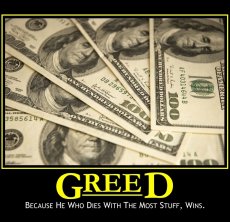 date of download of that Licensed Application by that end-user; or (ii) a Licensed Application fails to conform to Your specifications or Your product warranty or the requirements of any applicable law, Apple may refund to the end-user the full amount of the price paid by the end-user for that Licensed Application. In the event that Apple refunds any such price to an end-user, You shall reimburse, or grant Apple a credit for, an amount equal to the price for that Licensed Application. Apple will have the right to retain its commission on the sale of that Licensed Application, notwithstanding the refund of the price to the end."
The translation from Legalese to plain English goes like this: Apple may agree to give users a full refund because the company won't lose one cent while doing this.
According to the contract, the developer gets 70% of the sum paid for the app, while Apple keeps the remaining 30%. However, whenever Apple decided to refund a user, the entire sum will be actually paid by the developer. So Apple wins, no matter if the sale remains final or not.
The policy is utterly unfair, to say the least, and it remains to be seen if Apple will change it in the near future or not. Still, considering that the company's unofficial motto has been "our way or no way!" for a long time, it doubtful that this scandal would have any effect.