2,000 jobs have been axed from AOL structure, as the company seeks to reduce expenses at any cost. Around 1,300 soon-to-be-unemployed people are from the US, with the rest of the cuts based in overseas offices. The company will offer a minimum of four months' pay.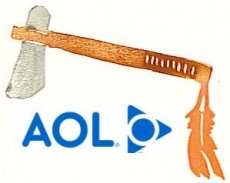 AOL CEO Randy Falco wrote in a statement to employees:
"This realignment will allow us to increase investment in high-growth areas of the company — as an example, we added hundreds of people this year through acquisitions — while scaling back in areas with less growth potential or those that aren't core to our business."
AOL performed a similar move last fall, when 5,000 people quickly became ex-employees.
The Internet company has been experiencing difficulties since the beginning of the broadband era and is now trying to transform itself into an online advertising company, an enterprise in need of less and less people, at least for the time being.