The complaint states that Microsoft is abusing its dominant position by tying its browser, Internet Explorer, to the Windows operating system and by hindering interoperability by not following accepted Web standards.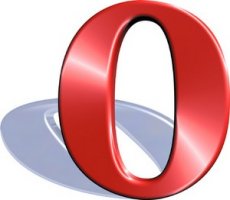 "We are filing this complaint on behalf of all consumers who are tired of having a monopolist make choices for them," said Jon von Tetzchner, CEO of Opera. "In addition to promoting the free choice of individual consumers, we are a champion of open Web standards and cross-platform innovation. We cannot rest until we've brought fair and equitable options to consumers worldwide."
In its filing, Opera Opera asks the Commission to obligate Microsoft to unbundle Internet Explorer from Windows and/or carry alternative browsers pre-installed on the desktop. Second, it asks the European Commission to force Microsoft to follow open Web standards:
"The complaint calls on Microsoft to adhere to its own public pronouncements to support these standards, instead of stifling them with its notorious "Embrace, Extend and Extinguish" strategy. Microsoft's unilateral control over standards in some markets creates a de facto standard that is more costly to support, harder to maintain, and technologically inferior and that can even expose users to security risks," the statement reads.
Microsoft has already lost a similar battle back in September, when the European Court of First Instance confirmed that Microsoft had illegally tied Windows Media Player to Windows. Given the similarities between the two cases, is rather safe to say that Microsoft should be looking forward a similar verdict.