"Having the Google Search Appliance and Google Mini available from Dell bolsters our enterprise offerings and helps simplify the search engine process for our commercial and public customers," said Terry Klein, Dell vice president, Americas Advanced Solutions Group. "Google's turnkey search appliances align well with Dell's priority to simplify information technology in the data center."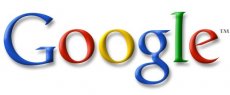 The Google Search Appliance is designed for the use of larger enterprises, while the blue Google Mini is aimed at the small and medium business market. Both appliances deliver search results from information sources within a company's firewall.
"Expanding our channel presence will help meet the growing demand and interest in Google Enterprise solutions worldwide. Dell's partnership is critical to helping us deliver the best of Google business innovation to our rapidly growing customer base," said Darci Dutton-Reimund, head of channels North America, Google Enterprise.
The Google Search Appliance starts at $30,000 and the Google Mini starts at $1,995. Both search appliances are covered by Google warranty and support services.