The new program has been dubbed Pick of the Week and will take place every Tuesday. Starbucks customers will be given cards which grant them the right to get a complimentary song or music video. The offer is available only for the next 60 days.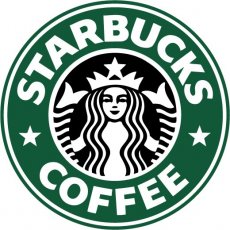 "With Pick of the Week, Starbucks will leverage its trusted curatorial voice in music and entertainment through its partnership with iTunes to provide our customers with a world-class digital discovery experience," said Ken Lombard, president Starbucks Entertainment.
The first one on the list is Counting Crows' "Washington Square." Future offers will include tunes from Carly Simon, Duffy, Adele, Sia, Hilary McRae and many more. Starbucks insists that each song has been "hand-picked by the Starbucks Entertainment team", so give up your hopes on having the right to choose your download. Also, you would know whom to blame if the corporate playlist is anything but appealing.
This is the second promotion that has Starbucks team up with Apple. The first such program dates from last October, when the two companies launched Song of the Day: one download for each day of the month. The previous offer resulted in over 6 million downloads.