According to him, Microsoft is constantly working on improving the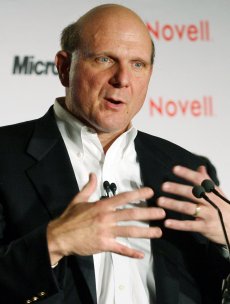 faulty and the much-delayed OS. Ballmer stated during at the Most Valuable Professional Global Summit in Seattle that the Vista fiasco was a hard lesson that the company took to heart:
"Vista is a very important piece of work, and I think we did a lot of things right, and I think we have a lot of things we need to learn from.
Certainly, you never want to let five years go between releases… because it turns out many things become problematic when you have those long release cycles. The design point, what you should be targeting, we can never let that happen again. We had some things that we can't just set the dial back that I think people wish we could."
Aiming to further please the crowd, Ballmer promised that Windows XP will continue to be available. However, this availability will be restricted only to low cost laptops.
All in all, it's a way on saying "we blew it!" without actually speaking the words. On the other hand, "a work in progress" also means "we're not done with it", so get used to being bugged about switching to the mammoth OS for the next few years or so.