Students from Australia were the first one to get such an offer, as part of a pilot program launched earlier this year.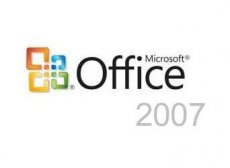 "We're committed to providing accessible and affordable technology to students so they can meet their academic goals. The Ultimate Steal is the latest in a long history of providing compelling academic offers for students," said Alan Yates, general manager of Worldwide Education at Microsoft.
The new promotion started in Canada, the United Kingdom and the United States on September 12. France, Italy and Spain are next on the list, starting on September 20. Microsoft's plans to end the promotion worldwide next year on April 30.
Office Ultimate 2007 includes the following applications: Microsoft Office Word 2007, Microsoft Office Excel 2007, Microsoft Office PowerPoint 2007, Microsoft Office Outlook 2007 with Business Contact Manager, Microsoft Office Access 2007, Microsoft Office Publisher 2007, Office OneNote 2007, Office Groove 2007 and Microsoft Office InfoPath 2007.
More information should be available on The Ultimate Steal site, which is currently not accessible.