The official announcement was made by Microsoft Office Product Manager Reed Shaffner: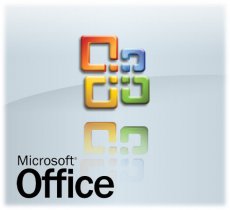 "We're announcing the availability of Service Pack 1 (SP1) for the 2007 Microsoft Office system, which delivers significant stability, performance and security improvements. These enhancements span the software applications and servers that home and office workers use each day and will make the 2007 Office system an even more robust and effective productivity tool. In essence, SP1 targets the issues that customers told us mattered to them most."
Some of the main improvements in the release include an Outlook fix for opening large mail files, an enhanced indexing for enterprise customers using search functions in Sharepoint Server 2007 and support for AJAX deployments.
The SP1 was previously scheduled for early 2008. While Shaffner stressed out that Microsoft decided to change its plans because the team "was able to deliver the enhancements and fixes earlier than we'd anticipated", he also had to admit that adoption rate was slow and further slowed down by the numerous crashes of the software:
"Crashes are one of the most frustrating experiences customers have, and the team worked hard with SP1 to make our products more stable. We've also included most of the previously-released hotfixes that also help reduce the incidence of crashes in Office applications."
The Office 2007 Service Pack 1 can be downloaded from here.