The statement was made during a Q&A session at a meeting of the Inter-American Development Bank:
"That'll be sometime in the next year or so that we'll have a new version. I'm super-enthused about what it will do in lots of ways," said the former Microsoft chief.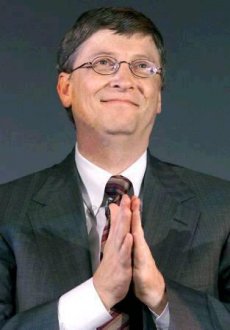 Unfortunately, Bates would not speak any further about the changes or the new features set to be included in the next Windows version.
Windows 7 is known to be already under development and rumor has it that a test version dubbed Milestone 1 has already been distributed to some on Microsoft's best clients. Still, there is a long road ahead for the development team, and industry experts doubt that the Redmond company could come up with a finished product in a such a short time.
After all, Microsoft is known to take a lot of time when developing a new OS, and Vista is the best example at hand.
On the other hand, a Microsoft spokesperson told the press after the event that next year will only see a pre-release versions of Windows. As for the finished version, the release scheduled remains the same as ever: maybe in 2010.