As expected, a handful of new features made their way into the new version. On top of the list are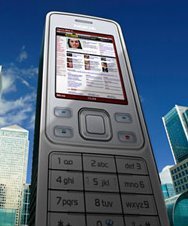 the automatic completion of Web addresses, tools for attaching files to Web-based email,uploading photos to your blog or other site, downloading attachments from email for storage on your phone, and saving and viewing pages offline.
Also, there has an update about the speed of the browser, as Opera Mini 4.1 is said to be able to receive the requested Web pages up to 50% faster.
On phones with JSR-75, users can now upload and download files using Opera Mini 4.1, without being re-routed to your phone's native browser. This might come in handy for anyone looking to update his blog or his photo gallery on his site or social network. The same principle applies for email attachments.
Another feature also aimed at phones with JSR-75 will enable Opera Mini 4.1 users to save pages for offline viewing, so they can access and read the desired Web content, no matter their location.
Opera Mini 4.1 can be downloaded from here.