The new deal is aimed at what Microsoft calls ULCPCs (Ultra Low-Cost PCs), such as the Asus Eee PC or Intel Classmate PC. The computers falling in this category will be equipped with Windows XP (Home edition only) until June 30, 2010. Or until the next Windows version comes out, says Microsoft, but given the company's history I think it's enough to focus on the two years period.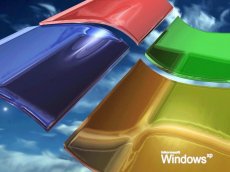 The Redmond company allowed XP Home to sneak on the ULCPCs as the machines simply don't have the hardware power to run Windows Vista adequately. So, it was either XP or having potential customers fleeing to the Linux camp, not a hard choice for Microsoft.
"Customers and partners have made it clear to us that Windows is the preferred operating system for ULCPC buyers, just as it is for mainstream PC users. That's why we are extending direct OEM sales of Windows XP Home for ULCPCs so that they can preinstall Windows on these devices through the later of June 30, 2010 or one year after the general availability of the next version of the Windows operating system. While Windows Vista provides many benefits, including an easier and more secure user experience, Windows XP Home provides an effective solution on these devices from a performance and cost perspective," says Michael Dix, General Manager of Windows Client Product Management
There will be no exceptions to the June 30 2008 rule, Microsoft stressed out. As you may know, the free live support and warranty-based technical support will end in April next year. XP security fixes will continue to be available for free. Until April 2014, but phone support will be available only for customers willing to pay.