The announcement was made at the CTIA Wireless Expo in Las Vegas.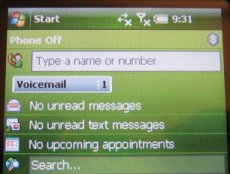 Microsoft stated that the Windows Mobile 6.1 is currently scheduled to be released during the second half of the year, possibly October.
The star feature (as already stated above) will be a new mobile version of Internet Explorer, which Microsoft claims it will be packed with support for both Silverlight and Flash, as well as for h.264 video.
In addition, the mobile IE will also include support for new administrative tools as well as enhancements in the messaging features and security departments.
"People want a single phone that's flexible enough to meet their needs throughout their day, whether it's connecting to work or your everyday life," said Robbie Bach, president of the Entertainment and Devices Division at Microsoft. "The innovations we've added to our Windows Mobile software ultimately make it easier to manage your world."