The foundation was created on March 31 1998, the same date when the first Mozilla code became publicly available under the terms of an official open source license.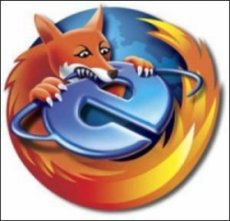 However, the current name of the organisation was registered only on July 15, 2003.
"Ten years ago a radical idea took shape. The idea was that an open source community could create choice and innovation in key Internet technologies where large, commercial vendors could not. This idea took shape as the Mozilla project." writes chairman Mitchell Baker in his blog.

Up till now, the most popular offspring in Mozilla's portfolio has been the Firefox browser, which has taken over the battle against Microsoft's Internet Explorer from its defeated parent, Netscape Navigator. Speaking of which, the Netscape browser was officially retired earlier this week.
Other successful project bearing the Mozilla banner are the Thunderbird email application, now in the care of the newly-formed Mozilla Messaging subsidiary, as well as the SeaMonkey browser/email application suite and the Mac OS web browser, Camino.