Windows Vista Service Pack 1 is available on both 32-bit and 64-bit versions, with each version including English (US), French, German, Japanese, and Spanish (Traditional) languages.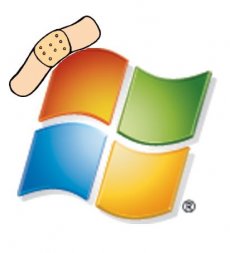 The 32-bit version is a 434.5 MB download. The 64-bit version of the service pack is significantly larger (if not almost double): 726.5 MB.
The list of fixes and enhancements is impressive, to say the least. Here are a few bits:
– Adds support for Direct3D® 10.1, an update to Direct3D 10 that extends the API to support new hardware features, enabling 3D application and game developers to make more complete and efficient use of the upcoming generations of graphics hardware.
– Adds support for exFAT, a new file system supporting larger overall capacity and larger files, which will be used in Flash memory storage and consumer devices.
– SP1 addresses issues many of the most common causes of crashes and hangs in Windows Vista, as reported by Windows Error Reporting. These include issues relating to Windows Calendar, Windows Media Player, and a number of drivers included with Windows Vista.
– Improves the performance of browsing network file shares by consuming less bandwidth.
– Improves power consumption when the display is not changing by allowing the processor to remain in its sleep state which consumes less energy.
– Improves the copy progress estimation when copying files within Windows Explorer to about two seconds.
– Service Pack 1 includes supported APIs by which third-party security and malicious software detection applications can work alongside Kernel Patch Protection on 64-bit versions of Windows Vista. These APIs have been designed to help security and non-security
The complete list and the Service Pack 1 itself are available here.