All three patches will be from the non-security department and will also be featured in Vista's Service Pack 1, just to make sure nobody eludes them.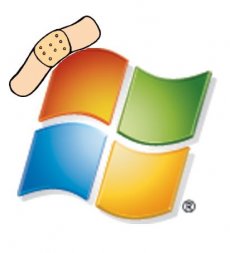 "We do this so that customers need not wait for a service pack or another or larger release to benefit from the ongoing improvements we make to Windows," writes Nick White on the Vista blog. "With Windows Update, we can regularly service Windows as quickly, effectively and unobtrusively as possible, so that keeping your Windows OS up-to-date is easier and more convenient for you. All you have to do is make sure you are signed up to have updates installed automatically, and you're good to go. Continuous improvement is the name of this game."
The first update focuses on system compatibility, reliability and stability. It has been designed to extend the battery life for mobile devices, improve stability of wireless network services and shorten recovery time after Windows Vista experiences a period of inactivity.
The second update regards USB core components and mainly affects systems returning from sleep or hibernation. It's supposed to fix problems causing 1-2% of all crashes reported.
The thirds and last patch on the list will hit the Windows Media Center and will solve interaction issues occurring between Media Center PC and Microsoft Xbox 360 when Xbox 360 is used as a Media Center Extender.
All three updates will be released on November 13.