Safari fans will be pleased to find out that the release features the final version of Apple's browser, the Safari 3.0.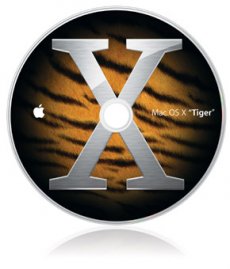 The list of fixes and improvements is quite long and includes a wide array of targets. For starters, it adds RAW image decoding support for six cameras: Panasonic Lumix DMC-FZ50, Leica V-Lux 1, Olympus E-400, Olympus EVOLT E410, Olympus EVOLT E510 and Canon EOS 40D. There's a treat for virtualization customers, as the update improves reliability when running VMWare's Fusion.
The iPhone was no to be forgotten: the update improves support for using Image Capture to import pictures taken on the device, as well as improving syncing between iPhone and Yahoo! address books.
Other additions include compatibility enhancements when using OpenType fonts in QuarkExpress and updated Daylight Saving Time information for customers in Australia, New Zealand, and the United States state of Indiana.

Last but not least, the update addresses issues with certain Apple Dashboard widgets: Unit Converter, Calculator, Stocks, as well as issue in which help content for some applications may be displayed in English when using the computer in another Mac OS X language.
The Mac OS X 10.4.11 update can be downloaded from here.