The good news is that the software promises to cover the entire area or word processing, presentation, spreadsheets, graphics, databases and other applications, as well as to feature a bonus in reliability and performance departments.
The bad news is that the high demand for the new software proved too much of a challenge for Open Office's servers, which are currently offline.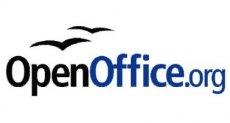 Still, let's focus on the good news and see what's new in Open Office 3.0.
Perhaps the most important addition are the out-of-the-box import filters for the latest Microsoft Office file formats: OpenOffice 3.0 is now able to read Microsoft Office 2007/ 2008 documents saved in new formats such as .docx, .xlsx or .pptx, as well as to read and write documents in standardized OpenDocument Format (ODF) 1.2. Also, XML support and XSLT based filters have been updated.
The list of feature also includes:
– improved interface for the Chart application
– new icons and a new zoom control in Start Centre
– improved crop features in Draw and Impress
– new notes feature and built-in math solver component in Writer
Open Office 3.0 can be downloaded from here.