The new version is supposed to provide interactive designers and developers with more text layout options and better creative control, as well as to extend the expressive capabilities of the Adobe Creative Suite 4 product line, which, incidentally, was released today as well.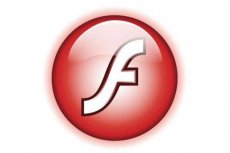 "Designers and developers know if they deliver video, online games, rich Internet applications (RIAs) and other interactive experiences using Adobe Flash Player, they can reliably reach the entire Web," said David Wadhwani, general manager and vice president of the Platform Business Unit at Adobe. "Flash Player 10 continues to set the pace for Internet innovation, and we're excited to see how the community is already using it to create an entirely new class of experiences not previously achievable on the Web."
Interactive designers and developers can create custom filters and effects with Adobe Pixel Bender™, while developers can use these filters, blend modes and fills to animate effects or change the effect on rich media content at runtime. Flash Player 10 also enables new capabilities and performance improvements in Adobe Flash CS4 Professional. The list of new and/or improved features in the latest Flash player includes the following:
– 3D effects
– Custom filters and effects
– Advanced text support
– Dynamic sound generation
– Drawing API
– Hardware acceleration
– Vector data type
– Dynamic Streaming
– Speex audio codec
– File upload and download APIs

Adobe Flash Player 10 is available free of charge for Windows, Macintosh and Linux platforms (including new support for Ubuntu 7 and 8) and can be downloaded from here. Support for Solaris is expected later this year.