The new Catalyst driver is available for Windows Vista (32 and 64 bit versions), Windows XP Professional, Windows XP Home Edition, Windows XP Media Center Edition and Windows XP Professional x64 Edition.
One of the main features in the new driver is the Catalyst Control Center Fan speed control, which enables users to control the speed of the GPU fan when running in accelerated graphics.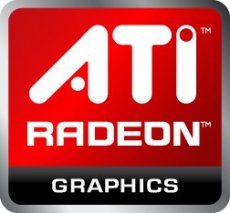 Also, Catalyst 8.10 comes packed with the Force Component Video Detection, allowing users to force Component Video detection in the Display Options aspect. By selecting this option user are able to adjust the Component Video property settings (without a device being physically attached) allowing user to change format and frequency to a desired value. The selected values will be applied to the display once a component video display device get connected. The feature is applicable for all AMD products supporting Component Video.
Resolved Issues for the Windows Vista Operating System:
– Some video corruption might be noticed when playing certain Blu-ray titles.
– Disconnecting an HDMI display device during DVD playback may result in Windows Vista failing to respond.
– Flickering may occur on the primary display when two dual link displays are used.
– Playing some video file formats under Windows Media Player 11 can cause a time delay response.
– City of Villains: Flashing observed in the game when super AA is enabled in Catalyst Control Center and the resolution is at 2560×1600.
– When desktop rotation enabled in OS:Vista Greek some text is cutoff in the default monitor.
– Performing an express un-install of the display driver on some ATI Radeon HD 48×0 series devices, may intermittently result in the display device failing to display an image.
Resolved Issues for the Windows XP Operating System:
– Catalyst Control Center Avivo Gamma control fails to function when playing a DVD using MS Windows Media Player or Cyberlink PowerDVD player.
– Opening Catalyst Control Center while playing back a HD/SD title with Cyberlink will cause display to go blank.
ATI Catalyst 8.10 can be downloaded from here.