The sales for the productivity have been selling faster than any previous version of Office for Mac in the past 19 years.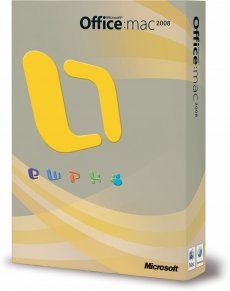 "The response has been amazing — since we launched in January, the velocity of sales for Office 2008 is nearly three times what we saw after the launch of Office 2004," said Craig Eisler, general manager of the Mac BU at Microsoft.
"As we set our course for future versions, we are working closely with customers and will also expand our staff to ensure that Office for Mac remains the most powerful and compatible productivity suite for Mac customers," he added.
The Macintosh Business Unit released the Service Pack 1 (SP1), which will provide an increased stability, security and performance enhancements to the suite. The group also added that the Visual Basic for Applications (VBA) will return in the next version Office for Mac.
The Service Pack 1 can be downloaded from here.