The agency, which supervises educational technology in the U.K, claims that the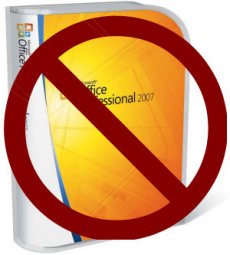 main reason for this action was that the Office 2007 suite doesn't support open standards (such as the Open Document Format) , which would lead, in their opinion, to "higher prices and a range of other unsatisfactory effects."
Stephen Lucey, BECTA's executive director for strategic technologies, said in a statement:
"It is not just the interests of competitors and the wider marketplace that are damaged when barriers to effective interoperability are created. Such barriers can also damage the interests of education and training organization, learners, teachers and parents."
This is not the first time that Microsoft and BECTA cross their swords. The agency also advised educational institutions against the adoption of Vista or Office 2007, citing increased costs and various compatibility issues.
Schools were permitted to go for Microsoft's latest products only if they were buying new PC, but BECTA still stressed out that open source alternatives such as various Linux distributions should be taken into consideration as well.