The SDK will also allow developers to create applications for iPod touch.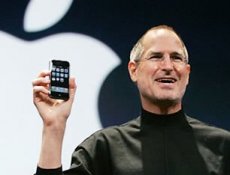 "We want native third party applications on the iPhone," Jobs wrote on the Apple site."We are excited about creating a vibrant third party developer community around the iPhone and enabling hundreds of new applications for our users. With our revolutionary multi-touch interface, powerful hardware and advanced software architecture, we believe we have created the best mobile platform ever for developers."
However, iPhone fans would better take this piece of news with a solid dose of patience, because the SDK won't arrive sooner than February next year. The reason, as Apple's CEO puts it, is to make sure that the iPhone won't be plagued by malware:
"we're trying to do two diametrically opposed things at once—provide an advanced and open platform to developers while at the same time protect iPhone users from viruses, malware, privacy attacks, etc. This is no easy task. Some claim that viruses and malware are not a problem on mobile phones—this is simply not true. There have been serious viruses on other mobile phones already, including some that silently spread from phone to phone over the cell network. As our phones become more powerful, these malicious programs will become more dangerous. […]

We are working on an advanced system which will offer developers broad access to natively program the iPhone's amazing software platform while at the same time protecting users from malicious programs."
IT seems that Apple is going to perform some serious changes to its strategy. Yesterday we reported about Apple agreeing to release an unlocked iPhone model in France, now the Cupertino company will also open up its software vault. What's next?