The new
study
has been performed by EXO Performance Network, the same team responsible for the Windows Vista Service Pack 1 tests. Unlike the previous Vista results (which were in the line of nothing new in terms of speed), this time the numbers turned up fine for the XP update.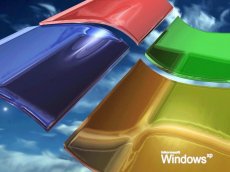 The test machine was a Dell XPS M1710 with 2GHz Core 2 Duo CPU, 1GB of RAM and nVidia GeForce Go 7900GS video, the same computer used for the Vista tests. Speaking of similarities, the OfficeBench Microsoft Office-based test script was also used once again.
The conclusion was the following:
"Since SP3 was supposed to be mostly a bug-fix/patch consolidation release – unlike w/Vista SP1, Microsoft made no promises of improved performance for XP – the unexpected speed boost comes as a nice bonus. In fact, XP SP3 is shaping-up to be a "must have" update for the majority of users who are still running Redmond's not-so-latest and greatest desktop OS."
Also, the testers don't forget to ask one last question, which has certainly been bothering the top management over in Redmond: "Windows Vista = Windows ME Reloaded?". What do you think?