As for OEMs, they will still be able to XP-powered computers until January 31. Also, Microsoft will continue to provide XP users with security and critical updates through April 2014.
In addition, users will also be able to downgrade to XP, if they so desire. The first ones to be able to do so are both consumer or enterprise that purchase Windows Vista Business or Vista Ultimate.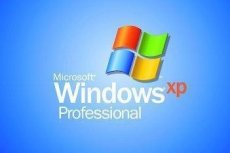 The Redmond giant took little notice of an online petition aiming to convince the company to extend the deadline set for Windows XP. The effort made little or no difference to Microsoft, although over 100,000 people chose to sign it.
At this point, Microsoft hopes to put all its marketing weight behind Vista, an OS considered to be inferior to XP. Up till now, Vista enjoyed a very cold welcoming from both the press and the users and Microsoft spend a lot of time trying to patch its image up:
"The architectural changes that improved security and resilience in Windows Vista led to compatibility issues with existing hardware and applications,"says online services and Windows business chief Bill Veghte. "Many hardware drivers and applications needed to be updated, and while the majority worked well when we launched Windows Vista, some key applications and drivers were not yet available. Since then, Microsoft and its industry partners have been hard at work to address compatibility issues and now the situation is fundamentally different. Today Windows Vista supports about 77,000 components and devices, which is more than twice as many as we supported at launch."