The iLife '09 pack includes major updates to all the featured applications, including iPhoto, iMovie, GarageBand, iWeb '09 and iDVD '09.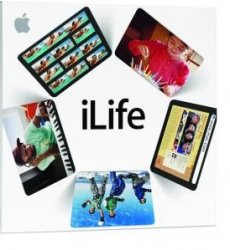 The latest upgrade for iPhoto '09 includes Faces and Places, enabling users to further organize and manage their photos based on face detection, face recognition and GPS geo-tagging technologies. iMovie '08 comes packed with the new Precision Editor, video stabilization, advanced drag and drop, and animated travel maps.
The GarageBand '09 app focused on piano and guitar players, with 18 basic lessons and optional lessons from top artists such as Sara Bareilles, John Fogerty, Norah Jones and Sting. Artist Lessons will be sold separately through the GarageBand Lesson Store for $4.99 (US) each.
Last but not least, the iWeb '09 adds new iWeb Widgets, such as iSight video and photos, a countdown timer, YouTube video and RSS feeds.
iLife '09 requires Mac OS X version 10.5.6 or later, a Macintosh computer with an Intel processor, a PowerPC G5 or 867 MHz or faster PowerPC G4, 512MB of RAM (1GB recommended), QuickTime 7.5.5 or later (included), a DVD drive for installation and 4GB of available disk space.