Microsoft was expected to set a new deadline for Widows XP's exit from the market and the expectations were recently met. The Redmond company announced that XP will continue to be bundled with systems until 30 June 2008.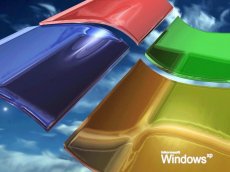 Previously, XP was supposed to be completely replaced by Vista by 31 January 2008. The announcement comes only a few days after Microsoft agreed with manufacturers to provide customers with a "Windows XP downgrades from Vista" option
Officially, the new deadline fits perfectly with the company's release policy, says Mike Nash, Microsoft Corporate Vice President, Windows Product Management:
"As a practical matter, most of our previous operating system releases were available for about two years after the new version shipped, so maybe we were a little ambitious to think that we would need to make Windows XP available for only a year after the release of Windows Vista."
Also, Nash admits that Vista is in no position to gain Microsoft some market share on the less developed markets, due to its hardware requirements:
"This will allow our OEM partners who sell PCs in emerging markets more opportunity to offer genuine Windows licenses. Windows XP Starter Edition is tailored to local markets, in local languages, and is compatible with a wide range of Windows-based applications and devices."
Whatever Microsoft might say, it had become quite clear that Vista sales are not going as well as expected. The business sector is still reluctant to make the switch. The move would come with additional hardware-related costs, as well as a series of software incompatibility issues.
Over 60 million Vista licenses have been sold as of this summer, Microsoft stated.