The first models to support the new player will be the Nokia S60 and Windows Mobile devices, Adobe announced at the GSMA Mobile World Congress. Interesting enough, nobody said anything about availability on Apple's iPhone.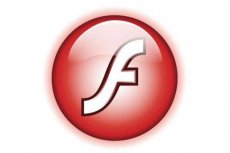 "The Distributable Player enables a direct distribution of our mobile player similar to the distribution model for Flash Player on the desktop," said David Wadhwani, general manager and vice president, Platform Business Unit at Adobe. "With this new runtime and Adobe's popular authoring tools, Adobe Flash Platform developers can unleash their creativity, develop new, innovative games and other mobile applications, and reach a much broader audience across screens and different platforms."
At present time, the Distributable Player supports over-the-air downloads for consumers in the United States, U.K., Spain, Italy and India, with more countries to be added over time. No waiting list has been unveiled.
In addition, Adobe also announced the Flash Lite Developer Challenge, a development contest featuring a great prize of $30,000. The competition begins at 12:00 GMT on 16 February 2009 and will end at 12:00 GMT on 31 May 2009.