The new update weighs around 246 MB.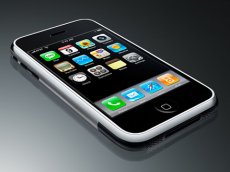 The first major change can be observed in the Google Maps application. The firmware update adds the possibility of displaying Google Street View. In addition, iPhone users can now see driving directions, transit directions, and walking directions, can share locations via email or see addresses of dropped pins.
The update also adds the remote podcast downloading, a feature allowing users to download podcasts (audio and video) via the iTunes app over a Wi-Fi connection. A huge step forward for iPhone users, who, up till recent, had to download such content onto their computers and only then move them onto their handhelds.
Other minor addition and fixes target the Safari Internet browser, the sound quality for voice mail and some tweaks in the Mail app department.
Last but not least, the iPhone is now supposed to "offer" less dropped calls and set-up failures.
And now, the band news: Apple forgot all about the copy-paste issue. Again.