"Today we're glad to deliver our mass-market mobile browser to the Android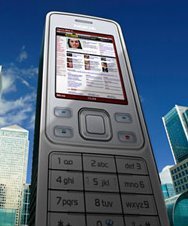 development groups," says Jon von Tetzchner, CEO, Opera Software. "Opera Mini will be able to empower users of Android-based handsets with access to all of their favorite Web sites with popular features for smooth effects and scalable, tailored viewing."
As expected, the products is still in its pre-beta stage. Interested parties can downloaded from here and submit their feedback. Needless to say, a copy of the Android SDK is also required.
According to Opera, the Mini browser has been downloaded and used by more than 40 million users worldwide since its first release in January 2006. Also during this time, the mobile browser has displayed over 15 billion pages.
At preset time, Opera Mini is distributed worldwide by eight major handset manufacturers and by more than 15 major carriers.