Browsing through Mozilla's official blog, one comes across an
entry
posted by the company's VP of engineering Mike Schroepfer: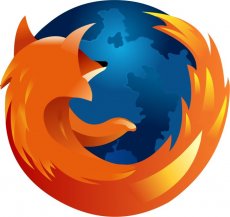 "A large portion of the world accesses the Internet from mobile devices, and this will become increasingly true over time (mobile devices outsell computers 20-1).[…]
Mozilla will add mobile devices to the first class/tier-1 platform set for Mozilla2. This means we will make core platform decisions with mobile devices as first-class citizens.
We will ship a version of "Mobile Firefox" which can, among other things, run Firefox extensions on mobile devices and allow others to build rich applications via XUL."
The company has already taken its first step into the mobile field and currently provides Mozilla for the Nokia N800, and Minimo for other other mobile devices.
No actual release data has been unveiled, but chances are that the mobile version will ship sometimes after the release of Firefox 3. Also, Mozilla has yet to choose the target platforms, which leads everyone to believe that the work on Mobile Firefox hasn't begun.
It's worth noting that many comments on the blog already ask about Firefox on Symbian S60 devices.
The company takes this new project very seriously and has strengthen its development team. The first one to join was Christian Sejersen, Openwave 's former head of browsers, who will leading the platform engineering effort and development. The second man to join the team is France Telecom researcher Brad Lassey.