The announcement on .iPhoneSimFree
reads
: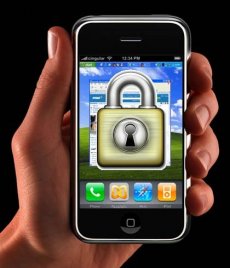 "Further to this, we are very proud to announce, (after some very difficult and lengthy hardware hackery), we were able to retrieve the necessary info to create the world first 1.1.1 unlock solution. We have now tested SimFree v1.6 with phones that have the new Baseband version 04.01.13_G with full success. This now means that SimFree v1.6 release, is now capable of completely restoring/repairing software unlocked "bricked" iPhone."
All the users with unlocked iPhones can now update to Apple's latest firmware without fearing that their devices would become useless. According to the announcement, the are 5 steps to take in order to re-unlock the phone:
1. Follow the iPhone/iTouch dev team steps to bring your phone back to 1.0.2 system (your baseband firmware will still be the newer 04.01.13_G)
2. Register your true IMEI (found engraved on the back of your phone) with our servers through one of our trusted resellers.
3. Power down your phone and REMOVE your sim
4. Power up with the sim removed and Install SimFree.app 1.6 (simplest method is through apptapp installer, see post below)
5. Execute the Simfree. app.
The SimFree v1.6 can be downloaded from here.