A short notice on the EVE Online website
reads
the following: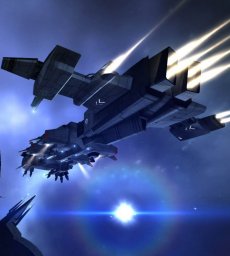 "An issue has been discovered whereby Windows XP and older Windows OS users who have upgraded their EVE clients from Classic Graphics Content to Premium Graphics Content have their boot.ini file deleted. For users facing this issue, we recommend users DO NOT reboot their computers until this issue has been resolved, otherwise a potential reinstall of the operating system may be needed."
According to the developers of the game, the issue will only affect those who have upgraded from the Classic client to the Premium client, using the content upgrade. Players using the Classic client or installed the Premium client using the full Premium installer need not worry.
However, the players that might be affect are advised to check the root directory of their HDDs and see if they have a boot.ini file or not. The file is normally hidden, so users would have to check the "Show hidden files and folders" option in the "Tools : Folder Options : View" panel. Also, they will have to uncheck "Hide protected operating system files" in order to be able to see it.
The Trinity update has been taken down until the problem will be fixed.