According to a
page
well-hidden withing Apple's site, all the user has to do is the following:
– Set up a cycle region that covers the area you wish to use in the GarageBand song. Note: This area must be 40 seconds or less in length.
– Once the cycle area has been set, choose Share > Send Ringtone to iTunes.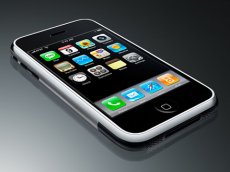 Aside from the GarageBand 4.1.1 update, the user also needs iTunes 7.5 and an iPhone updated to software version 1.1.2. Be advised, though, that songs bought from the iTunes Store are not supported by the application. While the no-DRM iTunes Plus tracks might be a different story, this will only serve to remind everyone that Apple also allows its users to create custom ringtones with another application.
An update to the iTunes allows users to create the ringtones of their choice with the help of a ringtone maker application. The user chooses the song, selects a portion of it and the ringtone has been made. The downside of the process is the associated cost – each custom ringtone costs 99 cents.
With GarageBand doing the same thing for free, it's no wonder Apple would rather let this slip as quiet as possible. Apparently, it didn't work for them this time.