The new OS comes packed with over 300 new features, with 3D Dock with Stacks, Quick Look, Spaces and Time Machine being the stars of the show.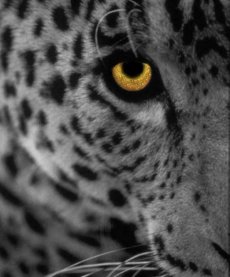 The redesigned 3D Dock with Stacks is a new way to organize files. For instance, web, email and other downloads will be placed in a Downloads stack. The users will able to fan the contents of all Stacks into an arc right from the Dock, or to create new Stacks for quick access to folders, documents or applications.
Quick Look allows users to look inside files without launching them or even having the application that created them. The app enables users to view full-screen, high-resolution files of virtually anything, media files included.
With Spaces, users can create customized desktops that feature only the apps/docs needed for certain projects. As expected, they will be able to quickly switch between various Spaces.
Time Machine lets users easily back up all of the data on their Mac, find lost files and even restore all of the software on their Mac. In the event a file is lost, users can search back through time to find deleted files, applications, photos and other digital media and then instantly restore the file. If it's ever necessary, Leopard can also easily restore an entire system from the Time Machine data on an external drive.
Other new features in Leopard include:
– improved Parental Controls, aiding parents in managing their kids' online activities with automatic identification of unsuitable content before allowing website access, plus time limits and activity logs that can be accessed from any Mac on a home network
– the complete Boot Camp release, previously available only as a beta, making it possible to run Windows natively on Intel-based Macs
– Web Clip, bringing anything that a user wants from a web page to Dashboard as a live widget
– new Photo Booth features, helping users create animated iChat buddy icons or fun effects and backdrops with still or video images
– an enhanced Dictionary with Wikipedia built in, allowing users to access up to date information on virtually any subject in a snap
– a newly updated iCal with multi-user calendaring based on the new CalDAV standard
– an updated version of Front Row, making it even easier to play music or watch movies, TV shows and photos on a Mac using the ultra-simple Apple Remote.