As expected from a social networking site focused on processionals, the new feature promotes productivity-based applications, which have been offered by Amazon, Box.net, Google, Huddle, Six Apart, SlideShare, Tripit, and WordPres.
For instance, Google's Presentation app enables users to make .ppt files viewable directly into his or her profile, with no download required. And speaking of .ppt, SlideShare also released an app that indexes .PDF, .PPT, .ODP, and .DOC files into a virtual portfolio.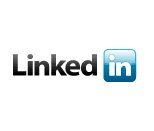 Amazon's app – Reading List – allows users to add and show other what books they have been reading or intend to read in the near future.
LinkedIn's Reid Hoffman writes:
"This initial roll out features productivity applications that range from gathering information that professionals around you are generating to enhancing your abilities to collaborate and communicate more effectively. You'll be able to work much more closely with your contacts on LinkedIn with tools such as file sharing, project management, business trips and many more."

Last but not least, LinkedIn comes with an ap of its own: Company Buzz, which tracks Twitter keywords and then shows graphs based on ther frequency they are mentioned.