The Silverlight player will work only on Intel-based Macs, which currently account for roughly three-fourths of Mac units operated by Netflix subscribers.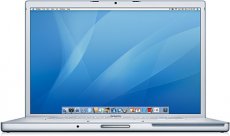 The first phase will bring the Silverlight only to a small percentage of new Netflix subscribers, the company added.
"Silverlight with PlayReady offers a powerful and secure toolkit for delivery of dynamic streaming, which offers faster start-up, and higher quality video, adapted in real time to users' connection speeds," said Netflix Chief Product Officer Neil Hunt. "Members who enjoy watching movies and TV episodes from the growing library of choices that can be instantly streamed at Netflix will be thrilled with this next generation improvement of access and quality, on a broader range of platforms, including Intel Macs and Firefox."
The good news for users is that the enhancement will improve the use of fast-forwarding and rewinding. The good news for copyrights owners is that the new Netflix player takes advantage of PlayReady DRM, which is built into Silverlight, for the playback of protected content on both Windows-based PCs and on Macs.