Previously, Lynch was Adobe's senior vice president and chief software architect.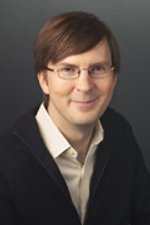 As part of his new role in the company, Lynch will continue to drive Adobe's technology platform for designers and developers, which includes Adobe Flash Player, Adobe Flex, and Adobe AIR
"Kevin has made a tremendous impact expanding our technology vision during his time at Adobe," said Shantanu Narayen, Adobe president and CEO. "Adobe has transformed itself through several technology waves, from desktop publishing, to multimedia and to the Web. Kevin's insights and passion for rich Internet applications, and what they signify for the future of software across operating systems and devices, will help enable the next generation of innovation for our customers."
Lynch came to Adobe three years ago, when the company acquired Macromedia. Adobe's new CTO held several positions at Macromedia, including chief software architect and president of products.
Lynch was in charge of the initial development of Macromedia Dreamweaver, as well as credited with the transformation of Flash Player from primarily animations to a rich Internet application and dynamic media runtime.