Unlike the Vista release, Microsoft chose to ship only three versions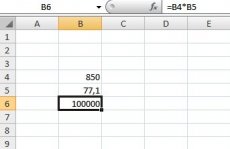 this time. The first one announced was the standard Office 2008 for Mac version, set to retail for for $400. As expected, it will feature known applications such as PowerPoint, Word, Excel and Entourage.
Next in line is the most expensive package, priced at $500. The Special Media Edition will include the standard offer and add Expression Media, an image management software application that can be used to catalog digital files. The software supports over 120 file formats.
Last one on the list is the Home and Student version, retailing for only $150. It features the all the basics of the standard edition, but won't allow users to connect to Exchange Servers and doesn't include Automator actions. This edition can be licensed for up to three users.
All versions of Office 2008 for Mac will support the new OOXML file format, Microsoft stressed out.
However, the company forgot to mention if the new Excel will include the now-famous "850 * 77.1 = 100000" feature.