The first wave will include the versions in English, French, German, Japanese, Korean, Spanish and Chinese (Simplified).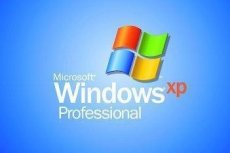 The second wave, as TechARP reports, will hit the digital shores three weeks later and will include the versions in Arabic, Chinese (Hong Kong), Chinese (Traditional), Czech, Danish, Dutch, Finnish, Greek, Hebrew, Hungarian, Italian, Norwegian, Polish, Portuguese (Brazilian), Portuguese (Portugal), Russian, Swedish, and Turkish.
Microsoft's initial plans were drawn to include 3 release waves, but apparently the Redmond company decided it can push all the versions in only two release dates.
Service Pack 3 for Windows XP will include all the fixes and the updates Microsoft managed to release since SP2.
There's a bit of bad news for Windows XP Media Center Edition or Windows XP Tablet Edition, as they won't be offered a disc featuring both the OS and the SP3 and will have to settle for getting the pack via Windows Update.