The company's first contribution to the project will consist in the code developed for its Lotus Notes product.
"IBM is very pleased to be joining the OpenOffice.org community. We are very optimistic that IBM's contribution of technology and engineering resources will provide tangible benefits to the community membership and to users of OpenOffice.org technology around the world.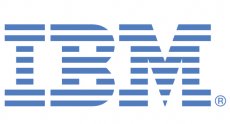 We're particularly pleased to be teaming with the community to accelerate the rate of innovation in the office productivity marketplace. We believe that this relationship will improve our ability to deliver innovative value to users of IBM products and services. We also believe that the collaboration will lead to an even broader range of ODF-supporting applications (ISO 26300) and solutions that draw from the OpenOffice.org technology." (Mike Rhodin, General Manager of IBM's Lotus division)
Basically, the announcement underlines that the open source movement is picking up speed and is eager to reach new heights on the market. Then again, this only spells bad news for the Redmond-based Microsoft. The Office suite has been one of the two golden gees of the Redmond company for years and the growing of its rival means that Microsoft's product might be up for a serious plucking sometimes in the near future.