The "Thanks for waiting" announcement goes like this: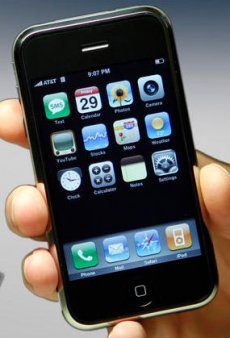 Pwnage 2.0 will allow you to unlock iPhones, both original and 3G, as well as the iPod Touch. In addition, the software will help you unlock your iPhone, but only if its the original model.
In other words, 3G owners will have to stick with their current Sim cards for the time being; the software currently can't help them use another mobile carrier.
The iphone-dev team has been busy eversince the announcement and released an updated version of the software. PwnageTool 2.0.1 was released 14 hours ago and addresses the following issues:
– It auto-finds the bl39 and bl46 files better, if they're on your computer
– It creates the ~/Library/iTunes/Device Support/ folder if not present, which should help with some 1600 errors people have been having.
– Many people have reported the PwnageTool not starting up at all (the icon never stops bouncing). This issue should be resolved now.
– The Sparkle AppCast URL is fixed in this version, so automatic updates should work for future releases.