According to sales data from
Famitsu
, the Xbox 360 had the best sales for the week ending on September 14, topping even the ever-successful Nintendo Wii. The final results show as follows: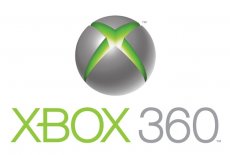 – Xbox 360: 28,681 units
– Wii: 27,057 units
– PLAYSTATON 3: 8,050 units
It appears that this impressive outcome is the direct result of the recent price cut. The new price policy came into effect on September 11, thus meaning that the Xbox console didn't even have a full week ahead of it to get the best results. The new Xbox 360 prices in Japan are as follows:

– the Xbox 360 base model retails for 19,800 yen ($183)
– the 120GB model costs only 39,800 yen ($368)
This is a great victory for Microsoft, a company that's been pushed aside up till now when it came to gaming consoles. Japanese customers proved to be reluctant in purchasing an Xbox 360 and preferred to go for a Wii or a PlayStation 3.