Recently the ESRB announced that a trimmed version of Manhunt 2 has met its standards and thus it was given a "Mature" rating instead of the previous "Adults Only" one. The move seemed like a good opportunity for California State Senator Leland Yee once again doubt publicly the ESRB's rating system, to question about the content that had been deleted from the new version and to ask the Federal Trade Commission to investigate the downrating process.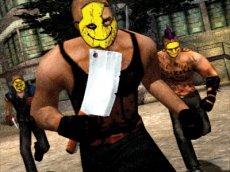 ESRB's answer came from its president, Patricia Vance. First of all, the release makes it clear that actual examples of edited content will not be made public by the organization, so Yee will just have to trust the ESRB::
"Publishers submit game content to the ESRB on a confidential basis. It is simply not our place to reveal specific details about the content we have reviewed, particularly when it involves a product yet to be released. What can be said is that the changes that were made to the game, including the depictions themselves and the context in which those depictions were presented, were sufficient to warrant the assignment of an M (Mature 17+) rating by our raters."
Furthermore, Vance adds that studies conducted by various organizations (the FTC, the national PTA, the Kaiser Family Foundation, and Peter Hart Research) concluded that "parents are overwhelmingly satisfied with the ESRB rating system". The polite "shut up" follows:
"Rather than publicly second-guessing what is unmistakably a strong warning to parents about the suitability of a particular game for children, which presumably neither Senator Yee nor CCFC have personally reviewed, we feel a more productive tack would be to join us in encouraging parents to take the ratings seriously when buying games for their children."
Manhunt 2 will retail October 31 for PlayStation 2, Wii, and PSP.