The Lich King Takes The Sales Throne In The US
It's been a long time since World of Warcraft lead the software sales top: the Wrath of the Lich King add-on simply did what it had to do and installed itself on the first step of the podium.
The Collectors Edition of the add-on foungt its way in the top as well, although it only made it past the Sims 2 Apartment Life, the last name in the charts.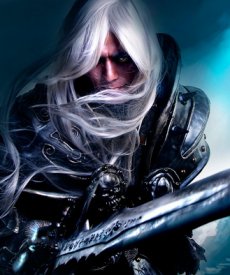 The viceroy seat went to Valve's Left 4 Dead, followed by an escort from Call Of Duty: World At War. Sadly enough, the former leader of the software charts in the US - Fallout 3 – has now fallen way down to the seventh spot and chances are it won't stick around the top 10 for much longer.
The NPD top for the week ending on November 22 goes as follows:
1. World Of Warcraft: Wrath of the Lich King
2. Left 4 Dead
3. Call Of Duty: World At War
4. The Sims 2 Mansion & Garden Stuff
5. EverQuest II: The Shadow Odyssey
6. Spore
7. Fallout 3
8. The Sims 2 Double Deluxe
9. World Of Warcraft: Wrath of the Lich King Collectors Ed
10. The Sims 2 Apartment Life