The project, currently code-named Albany, has been rumored to be under development for quite some time. Now, Albany has entered its beta test stage.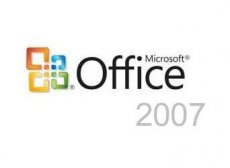 The Albany suite includes Microsoft Office Home and Student 2007, Office Live Workspace, Windows Live OneCare, Windows Live Mail, Windows Live Messenger, and Windows Live Photo Gallery.
Consumers will be able to install the entire package at once, with just a few clicks, Microsoft stressed out:
"We're just making it really convenient and painless for consumers to get up and running in a few mouse-clicks with the best-in-class Microsoft Office suite that they love and software and services they've told us are indispensable to getting the most out of their PC, while staying up-to-date with the latest versions of their software without having to purchase subsequent versions," said Bryson Gordon, Group Product Manager at Microsoft.
"We expect "Albany" to resonate broadly with consumers – whether they're buying a new primary PC, a second one for their household or trying to get more from an existing PC. Because each "Albany" subscription is good for three PCs, "Albany" is ideal for individuals with one or several computers, as well as families."
Microsoft has yet to announce the costs associated with the new project. The company's price plan for Windows Live OneCare has been received well. On the other hand, the company is notorious for the prices it asks for the Office suite. So the safest bet for the Albany pack would be somewhere in the between. Between "fair" and "outrageous", as some might say.