Industry veteran Chris Mate, (former Take2 Interactive and Bethesda Softworks) will take up the roles of vice president and general manager for NGG.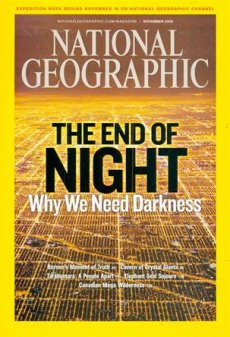 As expected, NGG's future productions will be based on National Geographic's core themes and media properties, so it would further boost the company brand:
"NGG will create fun games that allow gamers of all ages to experience and explore their world through play," said Paul Levine, senior vice president. "Our global audiences love to play games, and we plan on creating games in-house as well as working with leading global publishers to develop entertaining games that engage those audiences in a relevant way."
In addition, NGG announced it has partnered with Namco Bandai Games America and Sony Computer Entertainment to publish and distribute globally National Geographic-branded titles on Nintendo Wii, Nintendo DS handheld, PlayStation 3 and PS3 Network, PCs and mobile devices.
The first NGG game will be "Herod's Lost Tomb," an in-house house title. The game will be available online in both a flash version for free and as a downloadable version for PC, Mac and iPhone.
National Geographic games release schedule goes as follows:

November 2008
"National Geographic — Herod's Lost Tomb"
Namco Bandai — "National Geographic: Panda"
Sony — "National Geographic: Africa"

December 2008
National Geographic — "Sudoku Traveler: China"
2009
National Geographic — "Rain Forests"
National Geographic — "Greencity"
National Geographic — "From the Bottom Up"