The will continue to host Zunes on its online shelves until its current stocks are all dried out.
Needless to say, this is bad news for Microsoft, on both business and public image image fields. The video game retailer has over 5,400 stores worldwide, with around 600 new ones scheduled to be opened this year. GameStop's business is going well, with the company reporting that its profits have gone up to $62.1 million in the first quarter of the year (up 151%), while sales rose to $1.8 billion (uo 42%) when compared to the same period a year ago.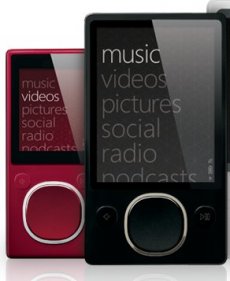 Furthermore, when such a big player chooses to dump your product, the consumers is likely to understand this: "we're no longer betting on a sure loser".
Microsoft's response came from Adam Sohn, director of marketing for the Zune:
"We have a set of great retail partnerships that give Zune a strong presence at retail including Best Buy, Target, Wal-Mart, and others. We will continue to invest in deep retail partnerships, and have seen good momentum online and at retail over the last few months including a great response to our recent spring update."
Microsoft launched the Zune player two years ago. Back then, expectations were high and the device was first dubbed the "iPod killer". However, Zune failed to convince consumers and currently accounts for only 4% of the specific market in the US, while its rival is sitting comfortably on its huge market share slice: 71%.