This time Apple plans to have its device available worldwide at the sa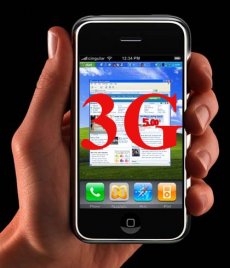 me time, so no more delays would plague its road to financial success. Also, the release of the 3G iPhone will come packed with new sales policies in several countries:
"In Spain, for example, the 3G iPhone will be available for sale at the June 18th grand opening of Telefonica's megastore—an Apple Store-like shop located in the company's historical building in Madrid's Gran Vía— with nationwide availability the next day or after a few hours. The other European countries with iPhone availability will have similar launch schedules," Gizmodo reports.
Rumor has it that the new sales policies have yet to be decided. Still, Apple is most likely to ally once again with one carrier per country, while the devices bought with no subscription plan will feature a significant price increase.
Apple's keynote is scheduled at 10:00 a.m. on Monday, June 9, 2008 at San Francisco's Moscone West.