The news was confirmed by 3D Realms' Joe Siegler on the company forum: "It's not a marketing thing. It's true. I have nothing further to say at this time."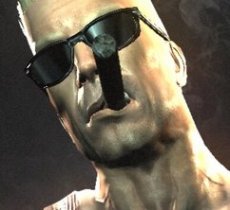 In the mean time, publisher Take Two announced that the company will retain publishing rights on the game. However, Take Two will be not funding the development of the game, thus leaving the title to dust in a corporate drawer.
In the mean time, Apogee Software and Deep Silver were quick to announce that 3D Realms' closing down will have no effect on the upcoming Duke Nukem Trilogy, scheduled to arrive on handheld devices.
Duke Nukem Forever was originally announced to have entered development in 1997. The game has been constantly delayed for over 12 years, thus becoming the biggest joke in the industry. One can say that this is the right end for a project that's only been successful in failing since day 1.