The giant publisher felt it stood a good chance to acquire the Grand Theft Auto IV maker by luring the latter with a very good offer: $26 per share or a total bill of around $2 billion. Accompanying the offer was a letter from EA CEO John Riccitiello: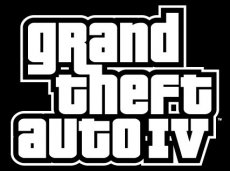 "Our all-cash proposal is a unique opportunity for Take-Two shareholders to realize immediate value at a substantial premium, while creating long-term value for EA shareholders. Take-Two's game designers would also benefit from EA's financial resources, stable, game-focused management team, and strong global publishing capabilities…"
However, Take Two chose to place the offer into the Recycle bin. Furthermore, the company lashed out at Electronic Arts in a statement of its own:
"We believe EA's unsolicited offer is highly opportunistic and is attempting to take advantage of our upcoming release of Grand Theft Auto IV, one of the most valuable and durable franchises in the industry. […]the offer values the Company at a significant discount to its public peers and does not compensate Take-Two for its intrinsic value and the substantial synergies that the proposed combination would create."
Basically, this refusal says one thing: either Take Two have a huge amount of confidence in their upcoming GTA game and expect a much better financial outcome than the one based on EA's parenting skills; or they just wanna tease EA some more, in hope that the latter would come up with even a better offer.